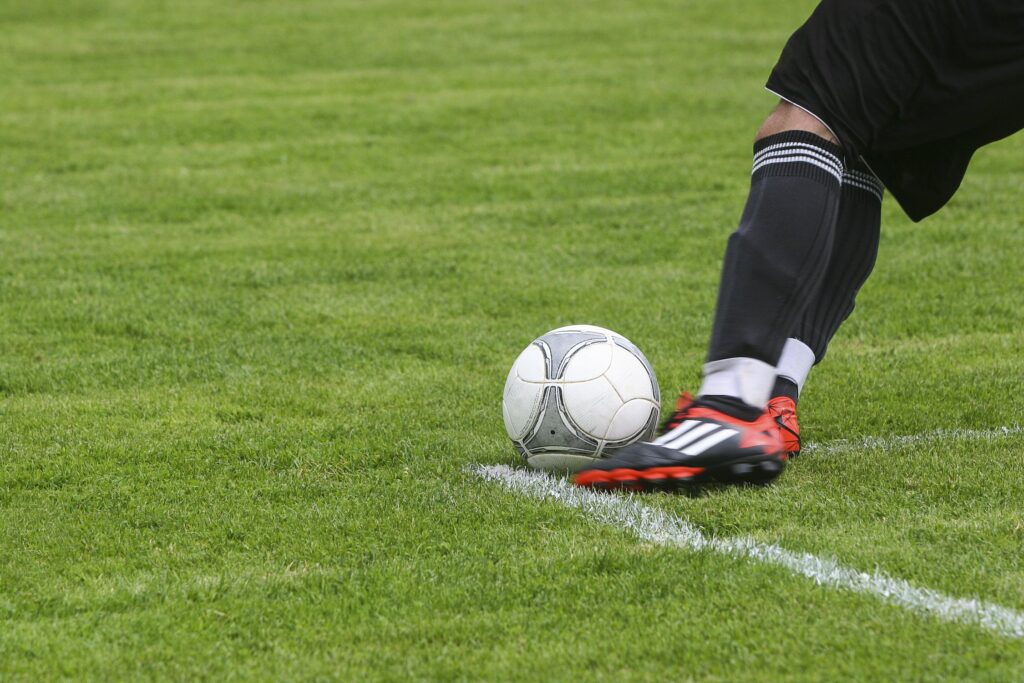 Soccer betting comes with a lot of perks. It can be a rewarding way to not only exploit your
soccer knowledge and have fun but also earn fast cash. The problem is you'll likely have a
torrid time and lose all your money, especially without a betting strategy.
The worst mistake in soccer betting is gambling without the necessary information and
strategies. In this article, we'll look at strategies to boost your winning odds and soccer
betting experience.
Bet on Corners
Be open-minded and try betting on other bet types to stay successful in soccer betting.
Online betting sites, such as Betway soccer betting, offer a variety of markets. One bet type you should consider is betting on corners. While it may sound odd, many bettors were able to find loopholes and make good money with this betting option.
In soccer, a "corner" occurs when the ball passes over the goal line, which the defending
team's member has last touched. To be on this, you predict how many corners will be taken, how many teams will take corners, or which team takes the first, last, or more corners in a game.
The advantage of corner betting is that the goals and the winner of the game and other
events won't matter in settling the bets. Additionally, only a small part of the total sum of
money is placed on corner bets, which prevents bettors from losing everything they have.
Despite this, corner betting is profitable. In fact, it has apparent unpredictability and
relatively high odds.
However, corner betting requires a disciplined approach for you to win. The most profitable
bets are well-researched, meaning you have to hook up to soccer statistics and other
references. If you're not into this, opting for this betting type and its markets can be
disadvantageous.
Bet on The Double Chance
If you're one of the risk-averse bettors, take advantage of the double chance. With this, you bet on two possible outcomes in a soccer game: Team A wins, Team B wins, or it's a draw. It essentially gives you a higher chance of winning from a single event. Compared to 33.3% winning odds in conventional bets, it gives you a 66.6% chance of winning.
It's also a good option if you expect an upset in a match. Betting on another result of the
same match minimizes the error in your bets. It enables you to back the underdog, even if
they don't win a huge upset victory. If they get a much more realistic draw, you can also win.
Overall, a double chance bet is a great option if you're backing the underdog but not a clear favorite. Moreover, as you get two outcomes in a bet, the odds may be lower than if you just bet on one match outcome. Since the odds are low, you'll be less likely to profit, especially in a one-sided match.
Bet on The Favorites
Backing the big favorites in a soccer match is one of the common soccer betting strategies,
especially recommended for beginners. Although it's pretty straightforward, it can boost your win percentage remarkably.
Remember that bookmakers hardly ever make mistakes. That means if the team becomes the favorite in the confrontation, they'll likely take a leading position. Hence, betting on them is a good betting strategy in terms of reliability.
However, as with other aspects of life, it's not "always" guaranteed that you'll win when you
bet on the favorites every single time. This is a common misconception of several
inexperienced players, who lose a lot of money due to this erroneous prediction. This is one of the reasons why betting on the favorites has been traditionally labeled as the source of the bookmaker's income.
On a positive note, you likely win more times when betting on the favorites than you'll lose.
The key is to choose the best situations when betting on favorites is most profitable. These
usually happen when a favorite team:
● has professionally demonstrated excellent outcomes in several matches in the past;
● is serious about leading the match and beating the opponents in the championship;
and
● welcomes opponents at home.
Betting on The Number of Goals Scored
Since betting on favorites doesn't always guarantee a win, going with the team with the most goals is the alternative for many bettors. However, like double chance, this strategy needs a lot of research.
You need to know about a team's average goals per match, the goals they concede, and the form they are in. These details usually increase the win percentage, notably when betting on soccer events.
Make Small Bets
Winning big doesn't always require large bets. While they offer limited payouts and options,
small wagers can still lead to significant wins as long as you follow the right strategies and
have good luck. On top of that, they're more affordable and have lower risks.
Small bets also offer learning opportunities. You gain experience, build momentum, and
boost confidence as you achieve small wins. They also help you assess assumptions and
strategies without wasting time or resources.
Final Thoughts
When learning betting strategies for soccer, you need knowledge, time, patience, discipline,
and money management. You need enough knowledge about the team and players so you
bet confidently. To do so, you need time and patience to research them. Finally, when
betting, you need the patience to follow the strategies and manage your money smartly to
avoid losing all your funds.