E-sports events have become very popular recently, reuniting thousands of players and
millions of dollars in prizes. But which is the biggest e-sport in the world right now?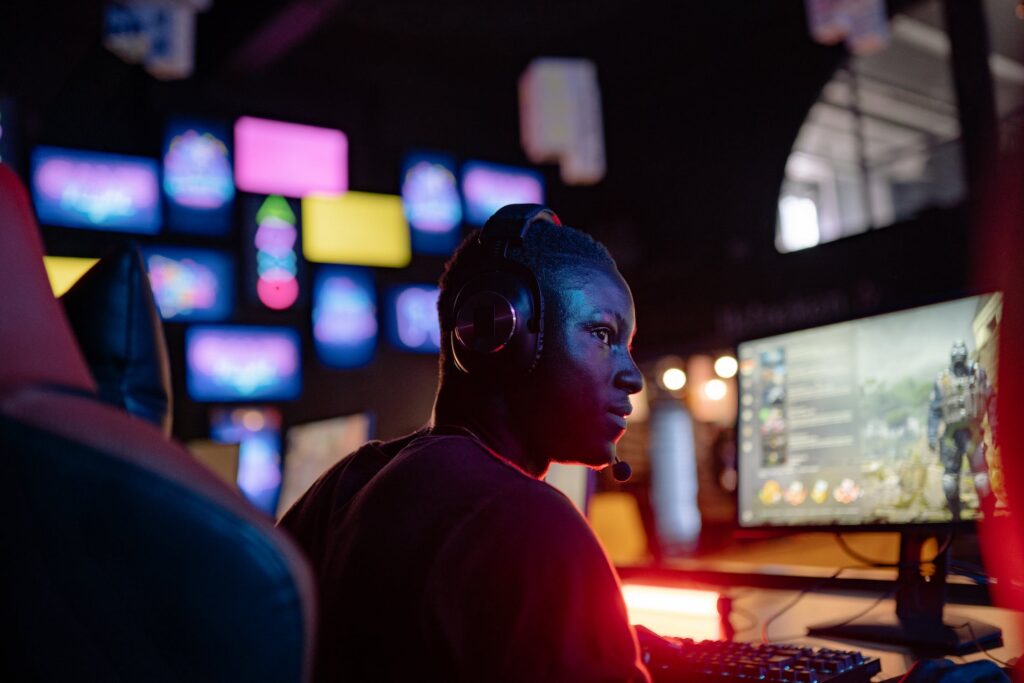 If you're a fan of video games, you might think League of Legends is the most prominent e-sports, but the reality is far more complicated than that. If you want to know the biggest e-sport title right now, keep reading, as here we have all the information you need.
What Is An E-Sport?
Electronic sports, or e-sports for short, are video game competitions between many players.
These competitions are often made between single players or teams of various players
depending on the nature of the game.
The history of e-sports started in 1972 when a group of players competed in a game called
Spacewar, a PVP space battle simulator. The tournament's prize was a full-year subscription to Rolling Stone Magazine, and many players won it.
Since then, there have been many competitions in different video game genres, like fighting and shooters. E-sports have become so popular that there are e-sport trainers and courses. Some schools and universities even have dedicated e-sports teams and scholarships.
E-Sports Betting
Like other sports, e-sports competitions have become very popular on gambling sites. If you visit any popular online bookie, you will find events for games like Dota 2, Call of Duty, and Counter-Strike, where you can place bets.
E-sports betting has become so popular that new eSports gambling sites have been
appearing during 2022, and we expect to see more during the following year.
How Did We Decide Which Is The Biggest E-Sport?
To decide which is the biggest e-sports right now, we decided to look at the e-sports with the most significant number of players. We also looked at the total pool prize in the events and the number of viewers.
League Of Legends – Most Quantity Of Viewers
It is not surprising that League of Legends is the most popular e-sports. The game has been since 2009, and since then, it has become the most profitable e-sports making a total of $1.63 billion in 2021.
There are many factors behind the success of League of Legends, but the most important is
its accessibility. Unlike other e-sports, League of Legends can be played on low-end PCs,
allowing players to join even with a low budget.
If you wish to play using your phone, you can play League of Legends Wild Rift which works
as a mobile version of the game with similar gameplay.
During the League of Legends World Championship of 2022, the event achieved a total of
5.1 Million viewers, making it the current e-sport with the most viewers.
Dota 2 – Biggest Prize Pool
Dota 2 is the second most popular MOBA game developed by Valve. The game has become
popular among many professional e-sports teams for its vast prize pool, collected from
players who buy the battle pass.
During 2022, Dota 2 gathered a total prize pool of $32 293 681 for its greatest tournament, "The International", making it an excellent tournament for many professional teams and setting it as the current e-sport with the most fantastic prize pool.
Counter-Strike: Global Offensive – Biggest Number Of Teams
Counter-Strike remains one of the most famous FPS worldwide, and Global Offensive has
only improved on the original formula. The game allows players to obtain, buy and sell items of the game with real money, making it very attractive for many players and teams.
According to the statistics of e-sport Charts, CS: GO has a total of 5 501 active teams and
had a total of 424 tournaments during 2022, making it the most active e-sport of the year and
a desirable option if you want to play a title with a great variety of players.
Valiant – Winner Of The E-Sports Game Awards
Valorant has slowly evolved into a solid option for players looking for something more stylish and urban than the usual military FPS. In Valorant, the players can select different kinds of characters with unique skills and fight against others in a 5 Vs 5 format.
The game had a good run during 2022, having 433 tournaments and a total prize pool of $6883 826. While these numbers are smaller than other e-sports, Valorant has shown promise as an excellent e-sport title. The game recently won the "Best e-sport of The Year" at the 2022 Game Awards, and we expect to win more awards in the future.
Other E-Sport Titles
Other titles like Rocket League, Fifa, and Fortnite are close contenders to become the
biggest e-sports. Rocket League became the second game with the most teams in 2022 and has a great chance of becoming the first in 2023.
There are also many other e-sports, like FIFA, which have become very popular on betting
sites; many bettors have even confused the tips for FIFA events with tips for real football
matches.